Podríamos decir que es oficial: ¡Carrie Bradshaw tendrá un nuevo amor en el revival de 'Sex and the City'!
Aunque ya habíamos visto imágenes sobre el reencuentro de Carrie Bradshaw y Mr. Big para el revival de 'Sex and the City', las más recientes fotos nos tienes impactadas, pues dejan ver que Carrie tendrá un nuevo amor.
Lee todo: Secuela de «Sex and the City» ya tiene fecha; aquí todo lo que tienes que saber antes
Todavía no tenemos más detalles sobre si será un amor fugaz o su nueva pareja estable, pero sinceramente nos gusta la pareja de la foto, ¿a ti?
Tampoco sabemos cómo se llamara este nuevo personaje que es interpretado por Jon Tenney. La verdad es que luce como un atractivo caballero.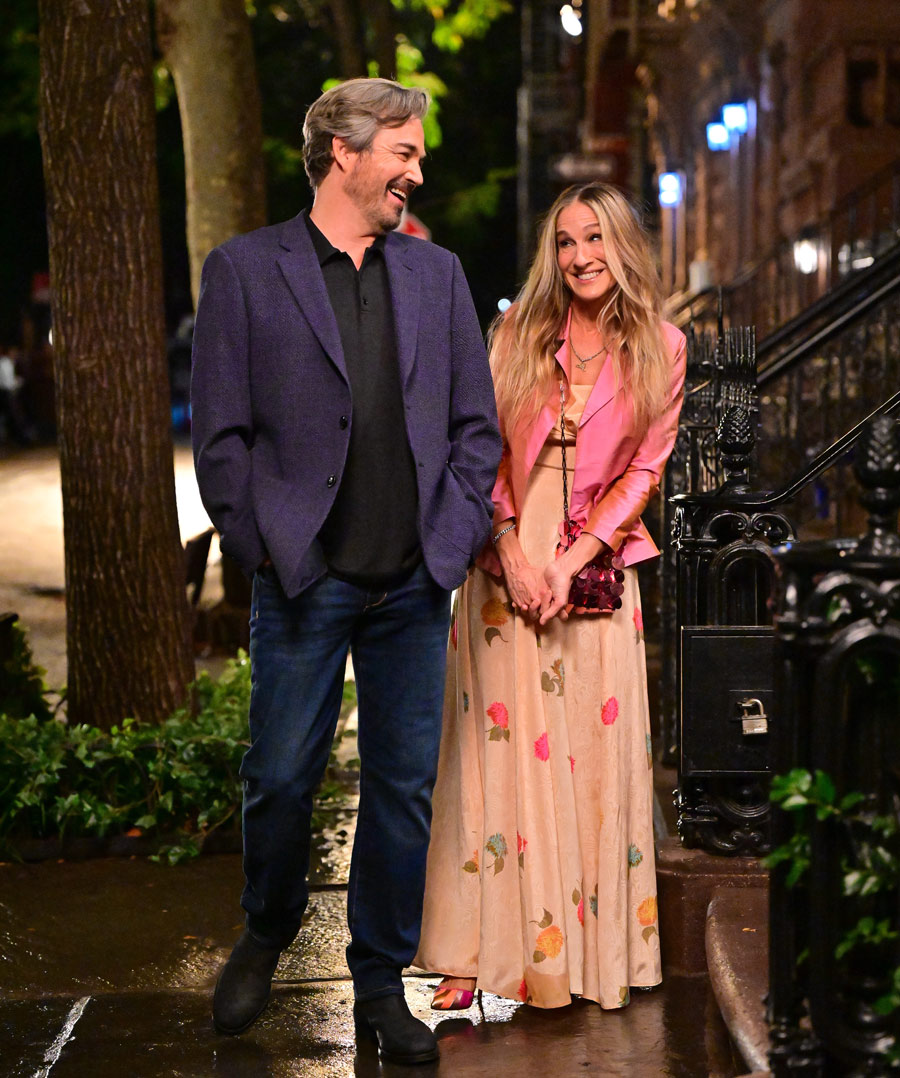 No te pierdas: Muere Willie Garson, Stanford en 'Sex and the City'; aquí algunas frases del mejor amigo de Carrie
'And Just Like That…', es la secuela de la serie que continúa la historia de 'Sex and the City' y que se estrenará el próximo mes de diciembre en HBO Max. En esta nueva producción veremos a Carrie (Sarah Jessica Parker), Miranda (Cynthia Nixon) y Charlotte (Kristin Davis) mientras recorren el viaje desde la complicada realidad de la vida y la amistad a los 30 a la aún más complicada realidad de la vida y la amistad a los 50.
La serie se está grabando actualmente en Nueva York e incluye a los miembros del elenco ya anunciados Sara Ramírez, Sarita Choudhury, Nicole Ari Parker, Karen Pittman, Chris Noth, Mario Cantone, David Eigenberg, Willie Garson y Evan Handler. La gran ausente será Kim Cattrall. La actriz que encarnó a Samantha Jones no participará en el proyecto.
Relacionado: La foto más esperada de Mr.Big y Carrie Bradshaw juntos, ¿regresará el amor tóxico?
Aunque Kim Cattrall será la baja más sonora de la serie, varios miembros de la ficción original volverán para el revival como Wille Garson (Stanford Blatch), Mario Cantone (Anthony Marentino), Evan Handler (Harry Goldenblatt) y David Eigenberg (Steve Brady). Además, la ficción contará con el fichaje de la actriz no binaria Sara Ramírez.
No te vayas sin leer:
La impactante teoría de Sarah Jessica Parker sobre las cuatro amigas de 'Sex and the City'
«Sex and the City»: lo que no notaste la primera vez que la viste
Revelan cómo sería el reinicio de «Sex and the City» SIN el personaje de Samantha Jones
Sarah Jessica Parker cambia Sex and the City con esta teoría sobre Carrie Bradshaw