Sí, Channing Tatum presumió su abdomen de acero perfectísimo en una selfie que él mismo compartió a sus seguidores.
Ha pasado casi una década desde que Channing Tatum aceleró el puso de todas en Magic Mike y, como demuestra esta selfie, literalmente nada ha cambiado porque sigue teniendo ese abdomen de acero perfecto de wow.
También lee: Channing Tatum revela que tenía miedo ser papá soltero tras su divorcio
Entérate: ¡¿Qué?! Channing Tatum tiene un gemelo perdido en TikTok, ¡conócelo!
Channing Tatum presume abdomen de acero en foto completamente desnudo
El guapo actor, que ahora tiene 41 (pero que se ve más guapo que nunca), compartió una selfie desnuda desde el set de maquillaje de la película «The Lost City of D», con la que no deja absolutamente nada a la imaginación… Bueno, con un emoji de mono cubrió estratégicamente el área de la entrepierna.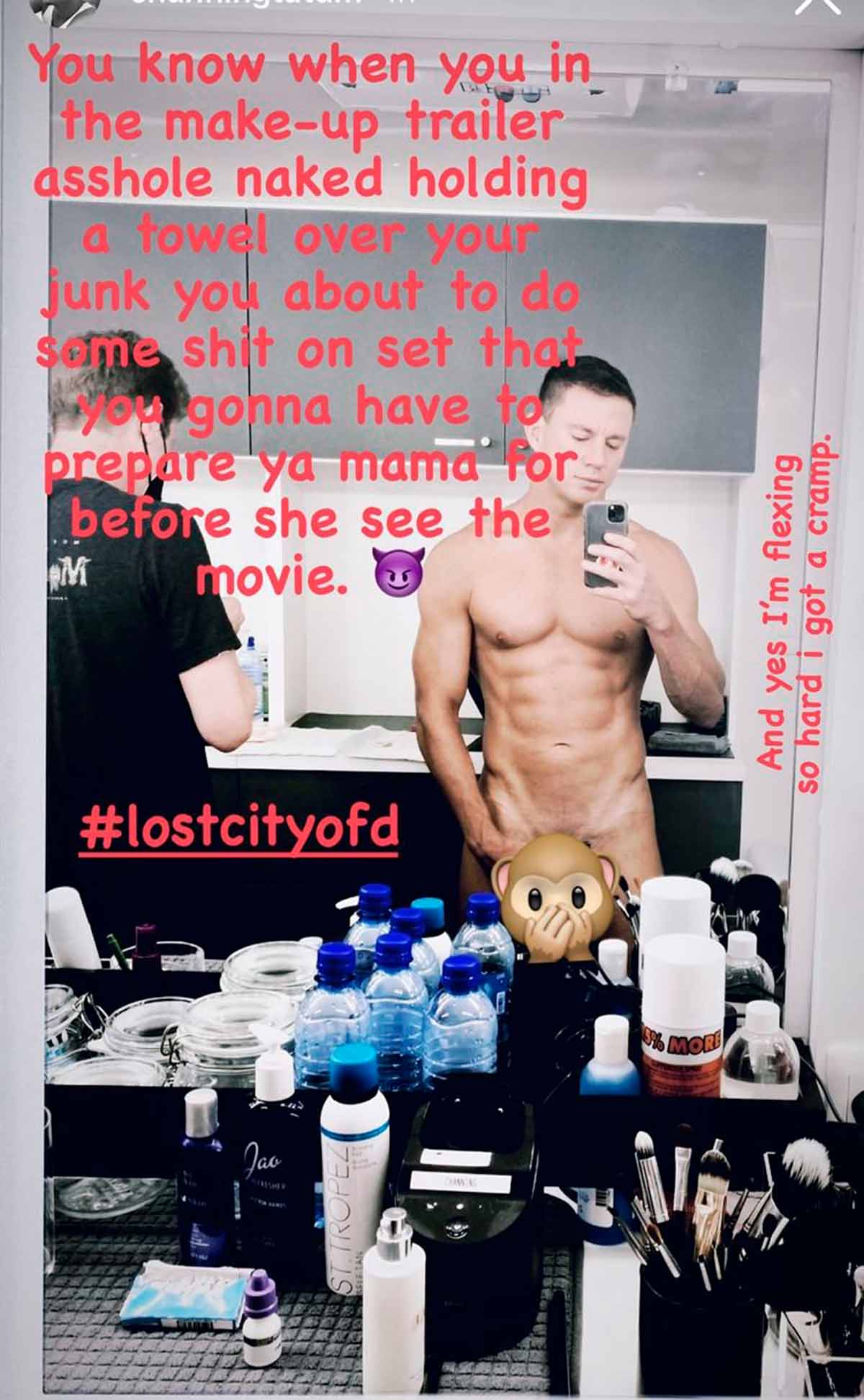 La foto sexy del actor nos deja ver lo impresionante y definido que está su six pack.
Nos urge verlo en su próxima película «The Lost City of D», en la cual también estarán Brad Pitt, Sandra Bullock y Daniel Radcliffe. OMG! ¿Se imaginan a todos juntos? La cinta tiene programada estrenar en 2022. Mientras pasa eso, esperamos que Channing nos siga regalando bonitas imágenes.
No te vayas sin leer:
Channing Tatum y Jenna Dewan: un exmatrimonio modelo
15 Cosas que no sabías de Channing Tatum
Por Ana MA