Meghan Markle hizo su primer aparición publica desde que anunció su embarazo y mientras todos se enfocaban en su baby bump, casi se pierden el hermoso tributo que le hizo a Lady Di, su suegra.
Meghan fue captada usando un par de aretes en forma de mariposa que eran de Lady Di y que ella usó en 1986. El tributo fue visto por fans en Twitter, que compararon las orejas de ambas guapas.
The incredibly talented @saadsalman719 has dug into the (literal) vaults to find Meghan's gold butterfly earrings – they belonged to Princess Diana. With many thanks for sharing this tidbit (and side-by-side) with us pic.twitter.com/PDhWOiFLhC

— Meghans Mirror (@MeghansMirror) October 15, 2018
¡Pero esperen! Hay más… Tal vez también notaron que Meghan usó este brazalete de oro en la muñeca.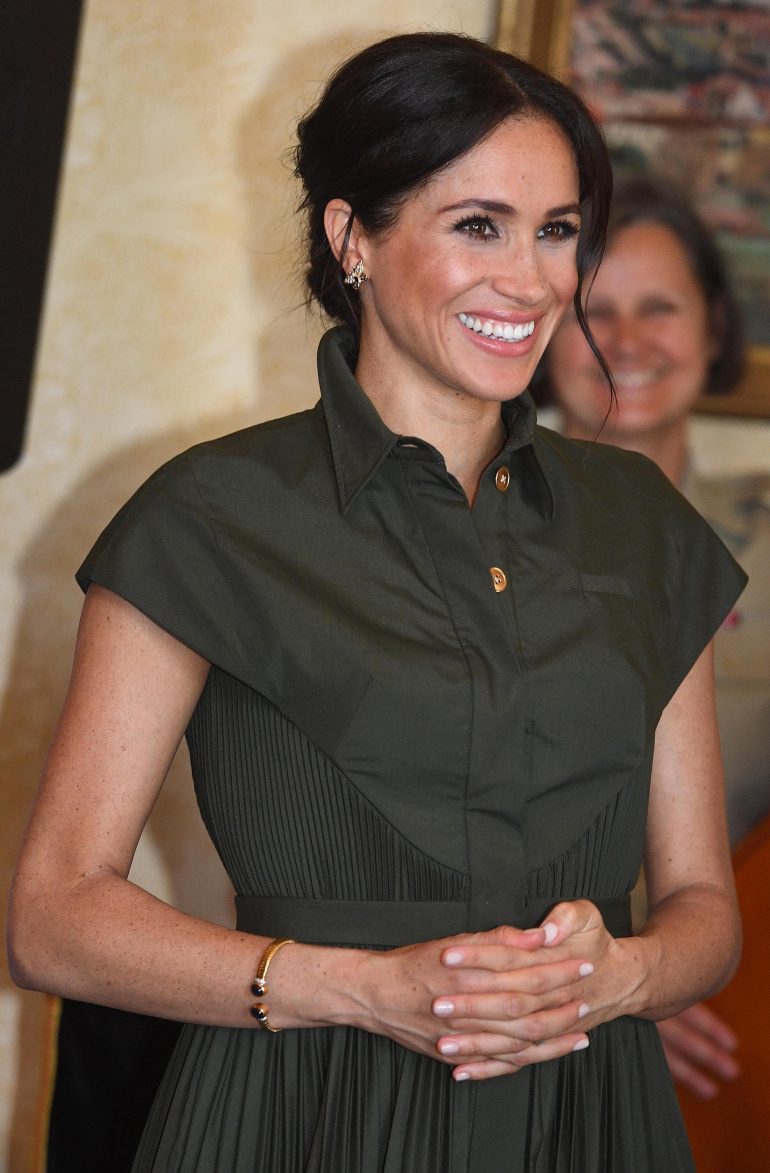 Ese brazalete también era de Lady Di. Lo usó en 1990 y puedes ver como se le veía en esta foto.
Se nos hace un gesto súper especial y cute que Meghan decida hacer tributo a la mamá de su esposo durante su primer aparición embarazada.
¿Qué les parece?