OUCH! Parece que los breakups más recientes de Miley Cyrus son oficiales en Instagram. La cantante mantuvo contacto con Liam y Kaitlynn a través de la red social durante sus relaciones, sin embargo, hace unos días nos dimos cuenta de que ya no sigue a ninguno de los dos.
FUN FACT: Liam tampoco sigue a Miley, Kaitlynn todavía la sigue.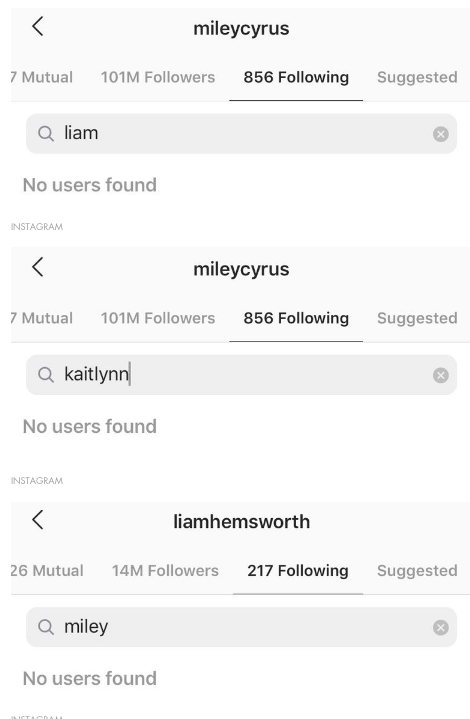 A pesar de los unfollows, Miley parece estar en buenos términos con ambos. Recordemos que Liam le deseó "nada más que salud y felicidad" en un post en el que confirmó su ruptura, mientras que Miley tuiteó "Liam y yo estuvimos juntos una década. Lo he dicho antes y sigue siendo verdad. Amo a Liam y lo amaré siempre".
I can admit to a lot of things but I refuse to admit that my marriage ended because of cheating. Liam and I have been together for a decade. I've said it before & it remains true, I love Liam and always will.

— Miley Ray Cyrus (@MileyCyrus) August 22, 2019
Una fuente de la revista People aseguró que Miley y Kaitlynn siguen siendo amigas y que "han sido amigas por años y estuvieron apoyándose mutuamente cuando se separaron de sus esposos, simplemente ya no están románticamente involucradas".
No se sabe por qué Miley decidió darle unfollow a sus exes, pero por el momento se ve enamoradísima del modelo Cody Simpson. La pareja ya vive junta en una casa en Malibu y Cody ha escrito canciones y poemas sobre Miley.