Imagínense esto: es Halloween. Kylie Jenner entra al cuarto de Stormi Webster y en vez de disfrazarla de Elsa o de Peppa Pig como a ella le gustaría le pone un disfraz de…. sí misma.
WHAT? Sí, Kylie visitó a Stormi de Kylie… en el MET GALA. Y el internet no está contento.
En mayo, Kylie asistió al MET Gala acompañada de su hermana Kendall Jenner. Para el evento, se puso una peluca morada y un vestido lavanda Versace.
Aquí una foto: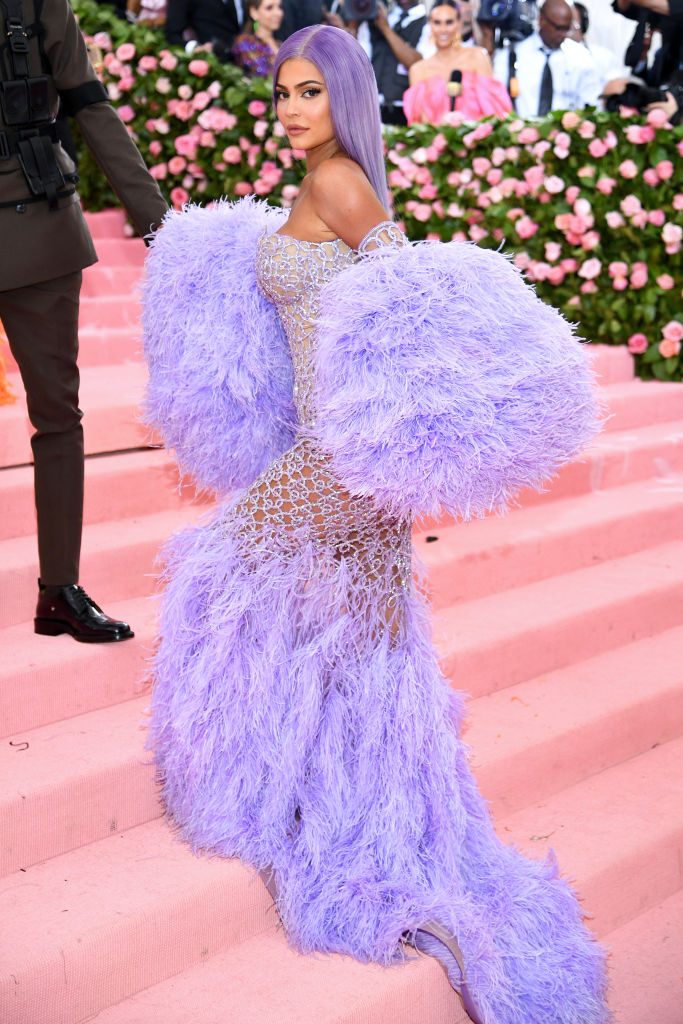 Y aquí está Stormi:
Sin embargo, la mayoría de las personas se están riendo de la expresión de Stormi y también del "narcisismo" de Kylie.
@jordd15 Stormi: Mamá trabajas tanto que quiero ser como tú cuando sea grande, así que me disfrazaré de ti para Halloween. Específicamente de tu outfit del MET Gala 2019 porque lucías WOW.
Kylie:
Stormi: "Mom you work so hard and I just want to be like you when I grow up, so i'm going to be you for Halloween. Specifically your 2019 Met Gala look bc you went off sis" pic.twitter.com/wTdluYEU8V

— jordaaan (@jordd15) October 28, 2019
@Roawine2 Stormi: Quiero ser Peppa
Kylie: Vas a ser yo y te va a encantar. Ahora cállate y posa.
Stormi: "i wanna be Peppa-"
Kylie: "Youre gonna be me and you're gonna love it now shut up and pose" pic.twitter.com/OqG8JaKevK

— Rowaine🤡 (@Rowaine2) October 28, 2019