Probando una vez más que será una gran madre, Meghan Markle puso de moda otra vez los collares de pasta durante su tour por Australia, Nueva Zelanda, Fiji y Tonga. Ella y el príncipe Harry han recibido todo tipo de regalos desde que anunciaron que tendrían un bebé que llegará al mundo la próxima primavera. Sin embargo, Meghan recibió un obsequio que seguro no esperaba: un listón con un par de círculos de pasta hecho a mano por un niño de seis años llamado Gavin Hazelwood.
Esta no es la primera vez que Meghan usa joyería emocional o significativa para ella. A principios de la semana, fue vista con un par de aretes en forma de mariposa y un brazalete que le pertenecían a Lady Di.
Así llegó el collar de pasta a su vida
La historia es tan bella como el collar mismo. Para poder faltar a la escuela y ver al Duque y Duquesa de Sussex, Gavin fingió estar enfermo y su mamá lo dejó quedarse en casa. Después Gavin se vistió de piloto y le entregó el collar a Meghan cuando se acercó a saludar a sus fans en Melbourne, Australia.
Gavin woke up "with a cough" so had to stay home from school today. He whipped together a necklace for Meghan, painted it gold and hopes to give it to her soon. @newscomauHQ pic.twitter.com/Y3y3OZjjRK

— Rohan Smith (@Ro_Smith) October 17, 2018
En entrevista con medios locales Gavin contó lo siguiente:
"Pinté los círculos de pasta con pintura dorada. Mi mamá me ayudó a meter el listón en medio para hacer el collar".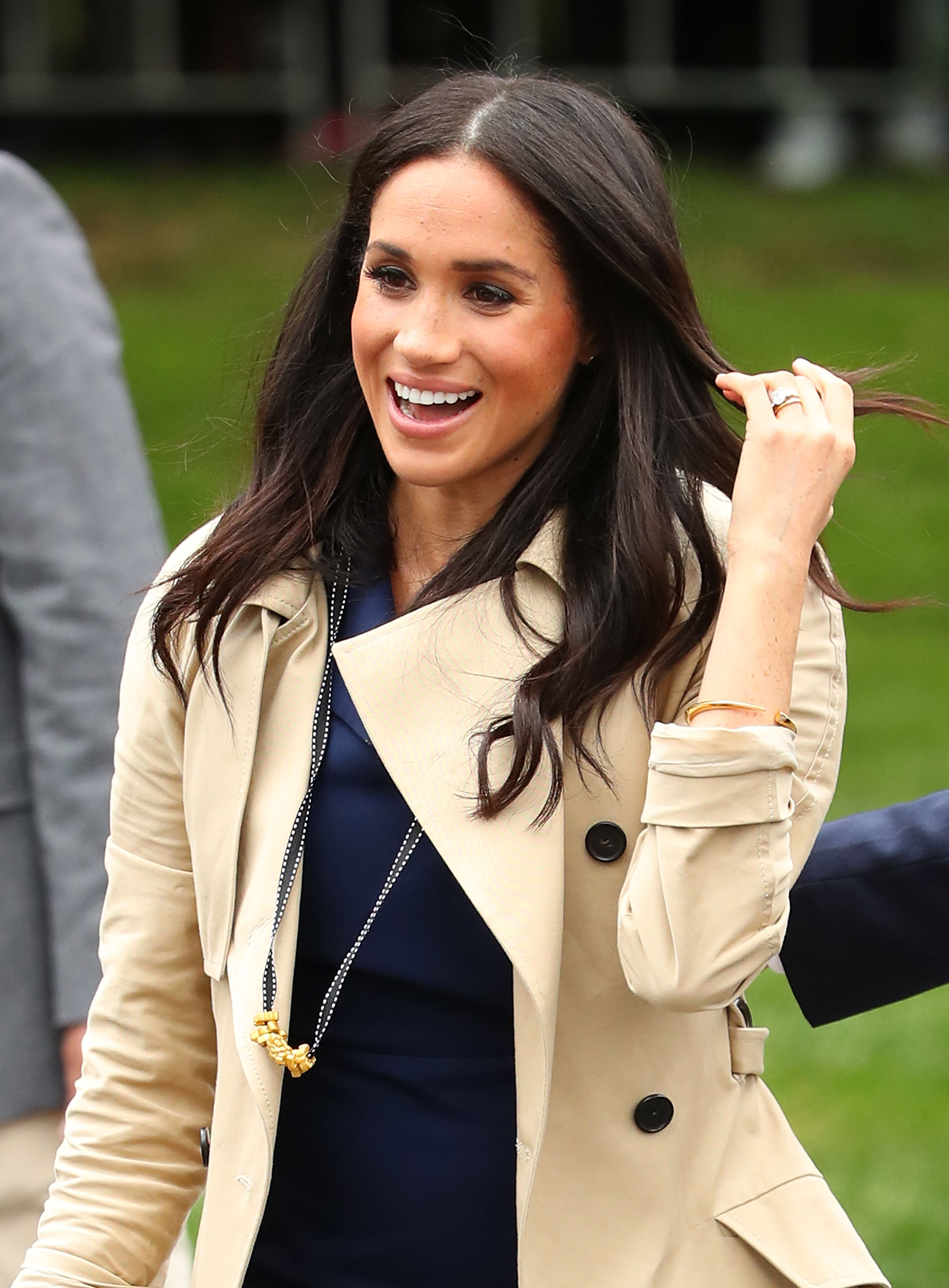 VER: El video que prueba que el príncipe Harry no puede quitarle las manos de encima a Meghan Markle