Este fin de semana sucedió algo impensable… Khloé Kardashian habló por primera vez sobre la infidelidad de Tristan Thompson durante un episodio de "Keeping Up With The Kardashians".
Khloé aparece hablando con una vidente durante sus vacaciones en Bali, quien le dice: "¿Qué pasó en el pasado? Estás incómoda, enojada. No puedes perdonar. A veces no confías en la persona con la que estás ahora".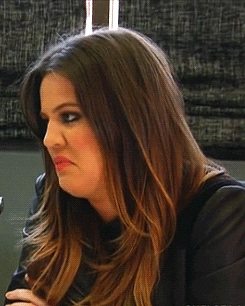 Wow. Obviamente se refería a Tristan Infiel Thompson. Y poco después, Khloé rompio el silencio. "Desde lo que pasó entre Tristan y yo, nadie sabe que estoy peleando internamente conmigo misma sobre qué es lo mejor para mi relación y para mí". Además agregó: "Es difícil, volver a confiar. No sabes si las cosas van a volver a ser iguales que antes. Solo estoy tratando de revaluar lo que es importante para mí y tomar la decisión correcta".
Khloé también se abrió con sus hermanas, diciendo: "Básicamente que Tristan es un infiel y que no puedo decidir qué tengo que hacer y me peleo conmigo misma todo el tiempo".
Obviamente, KoKo decidió mandar a Tristan a volar después de lo de Jordyn Woods, pero parece que estaba infeliz desde MUUUUCHO antes.
COSMO RECOMIENDA:
Parece que Tristan Thompson ya está intentando recuperar a Khloé Kardashian
Khloé Kardashian (ya) eliminó muchas fotos con Tristan en Instagram
Tristan Thompson le fue infiel a Khloé Kardashian de nuevo… esta vez con la mejor amiga de Kylie Jenner