Hoy es el el Día Internacional del Té. Sí, tiene un día en todo el mundo y para celebrarlo proponemos un brindis con tea tonic (gin y té, obvio).
Para aprovechar el día y el calorón que está haciendo, ¿por qué no preparamos la receta que The Botanist (que es el primer London dry gin de Islay) y Tea Forté, nos compartieron?
Tea Tonic para celebrar el Día del Té:
Ingredientes: 
Agua tónica
60 ml de The Botanist
Una pirámide de Tea Forté Raspberry néctar.
Bayas de blueberry
Modo de preparación: 
Tomar un vaso para mezclar y verter los 60 ml de The Botanist. Agregar una pirámide de Tea Forté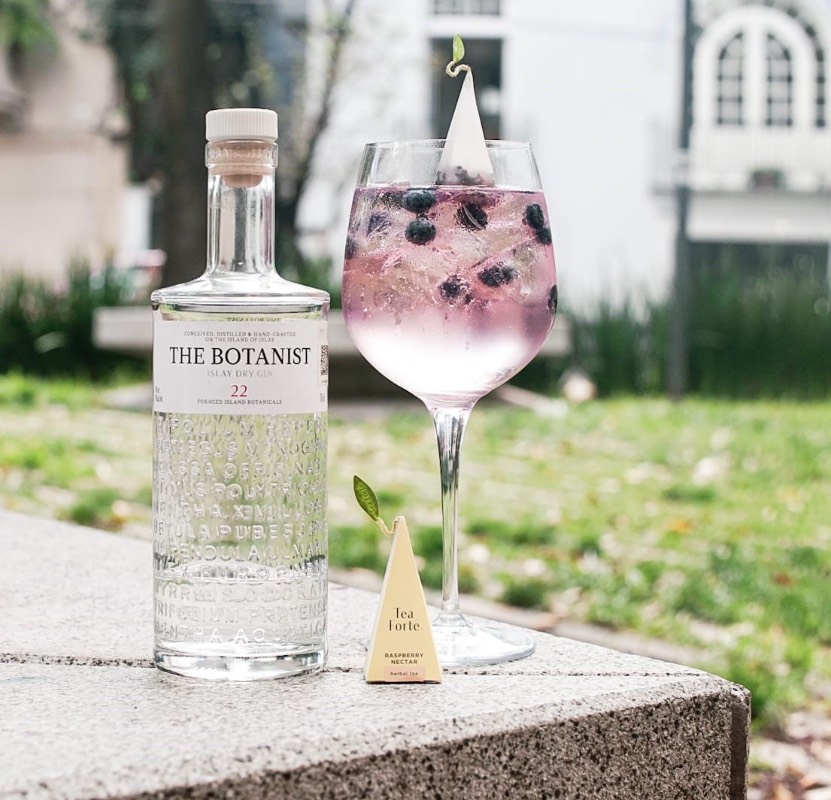 néctar y dejarla infusionar alrededor de un minuto. Servir la infusión en un vaso con hielos y agregar las bayas de blueberry como decoración, para después rellenar con agua tónica.
Si eres de las que ha sido atrapada por la magia del té, esta marca ofrece accesorios y un empaque lujoso, que se conjuga a la perfección con el mundo siempre a la vanguardia de la mixología y coctelería de alta gama.
---
Sigue leyendo:
Arma una tarde de drinks en tres pasos.
8 cocteles coquetos para 'datear'.
Cómo preparar Penicilina, el coctel de whisky más famoso del siglo XXI.