Hace unas semanas comenzó a circular el rumor de que Brad Pitt podría haber encontrado el amor nuevamente, al lado de nada más y nada menos que su compañera de trabajo Margot Robbie, con la que actúa para la nueva película de Quentin Tarantino, "Once Upon a Time in Hollywood"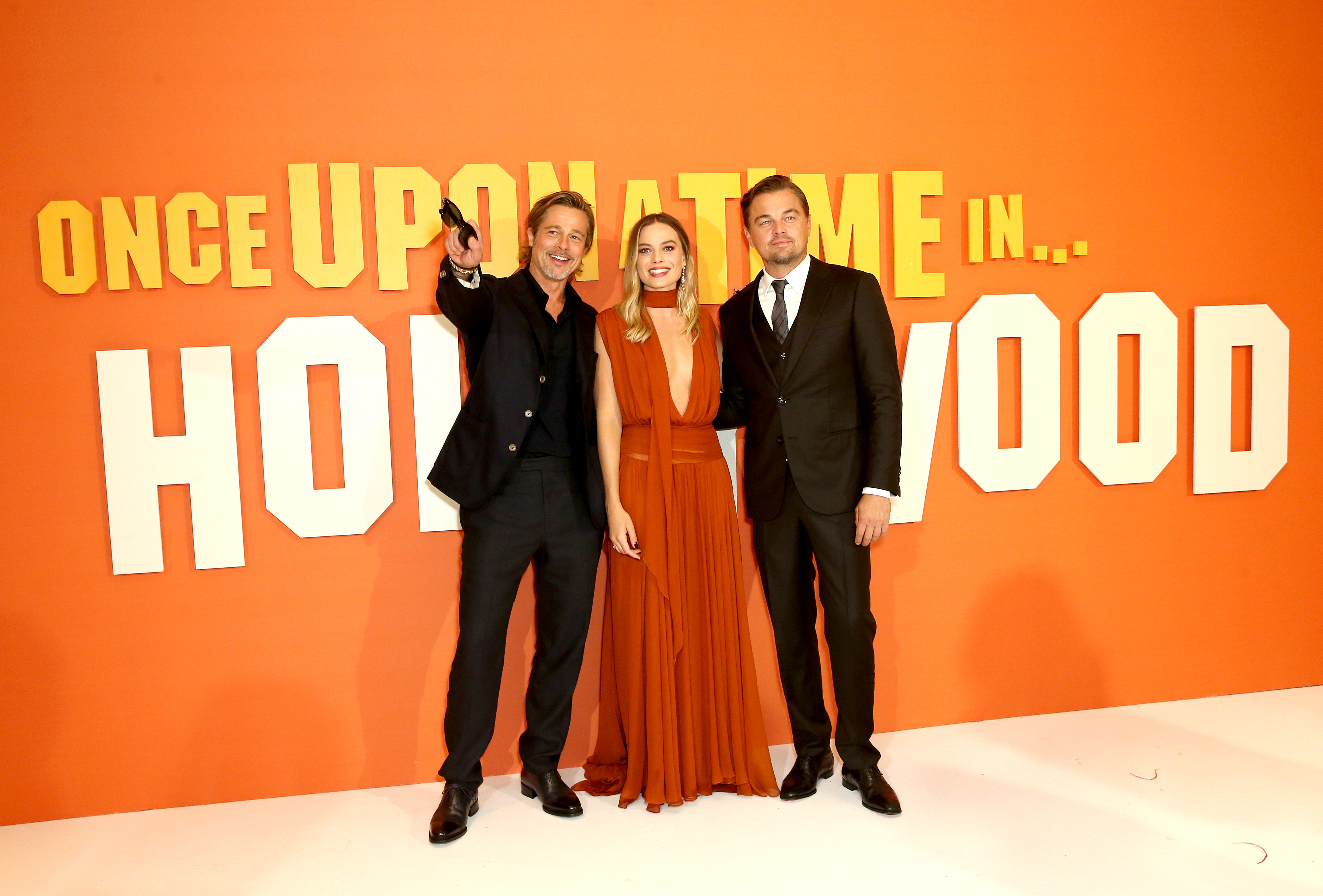 Todos estos rumores aumentaron cuando la revista Woman's Day, incluyó un artículo, en el que se hablaba de la conexión de ambos, que según fuentes cercanas resultaba evidente, ya que "constantemente bromeaban y se molestaban con chistes que solo ellos entienden y Margot lo llama "B" ".
Dicha fuente también contó que la actriz habla sobre Brad con sus amigos en Londres y que Margot ha llevado al actor a sus lugares favoritos.
"Ha recibido un gran apoyo por parte de Brad y lo increíble que ha sido que él la guíe en una industria en la que él ha sido un actor icónico durante tanto tiempo".
Margot Robbie, Brad Pitt and Leonardo DiCaprio for Skip Magazine pic.twitter.com/GSfxjJfXSV

— best of margot (@badpostmargots) August 6, 2019
Por más romántico que suene toda esta historia y estemos felices que Brad quiera seguir adelante después de su ruptura con Angelina, lamentablemente parece que todo es mentira.
El sitio «Gossip Cop» publicó que la revista jamás mencionó el hecho de que Margot Robbie está felizmente casada con el productor Tom Ackerley y que Brad Pitt ha estado muy ocupado en su separación con Angelina Jolie y la batalla legal por la custodia de sus hijos.
Otra cosa importante es el hecho de que todavía no hay ninguna fotografía de los dos actores saliendo o entrando a los lugares que menciona la revista. Hasta el momento lo único cierto es lo que Brad ha declarado sobre su posible retiro de Hollywood.
COSMO RECOMIENDA
OMG! Harry Styles se encuentra en Cancún grabando un video musical
«Soy mexicano, soy inmigrante y raro": Guillermo del Toro obtiene estrella en el «Paseo de la Fama» en Hollywood
VIDEO: Travis Scott llena la casa de Kylie Jenner de pétalos de rosa