Según científicos de Bulgaria, tomar cerveza rejuvenece el organismo humano y ayuda a eliminar el estrés.
Pero no te emociones todavía chica Cosmo, para que los efectos sean reales deberás beber con cautela. La cerveza en pequeñas cantidades (medio litro para mujeres y un litro para hombres) es suficiente, según científicos del Bulgarian Institute of Cryobiology and Food Technology.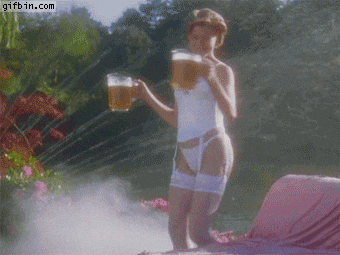 Estos aseguran que si se consume de manera responsable, la cerveza puede reducir el envejecimiento de un 10% a un 20% por una molécula que contiene la cerveza (nicotinamide riboside) que estimula la función de la mitocondria en nuestras células y hace más lento el proceso de envejecimiento de las mismas.
Sin embargo, los mismos científicos recuerdan que además de beber cerveza debemos llevar un estilo de vida sano, una dieta balanceada y evitar malos hábitos como fumar.
¡Wow!