El día de hoy en las noticias de la realeza The Daily Telegraph reportó que el staff de Meghan Markle pidió a la gente durante un evento que NO le tomaran fotos en público.
De acuerdo a una de las personas sentadas alrededor de la Duquesa y sus amigas en Wimbledon, el oficial de protección de la esposa de Harry le pidió que respetaran su privacidad y por favor NO tomaran ninguna foto, ni con sus celulares, ni cámaras.
Y obviamente mucha gente la tachó de diva.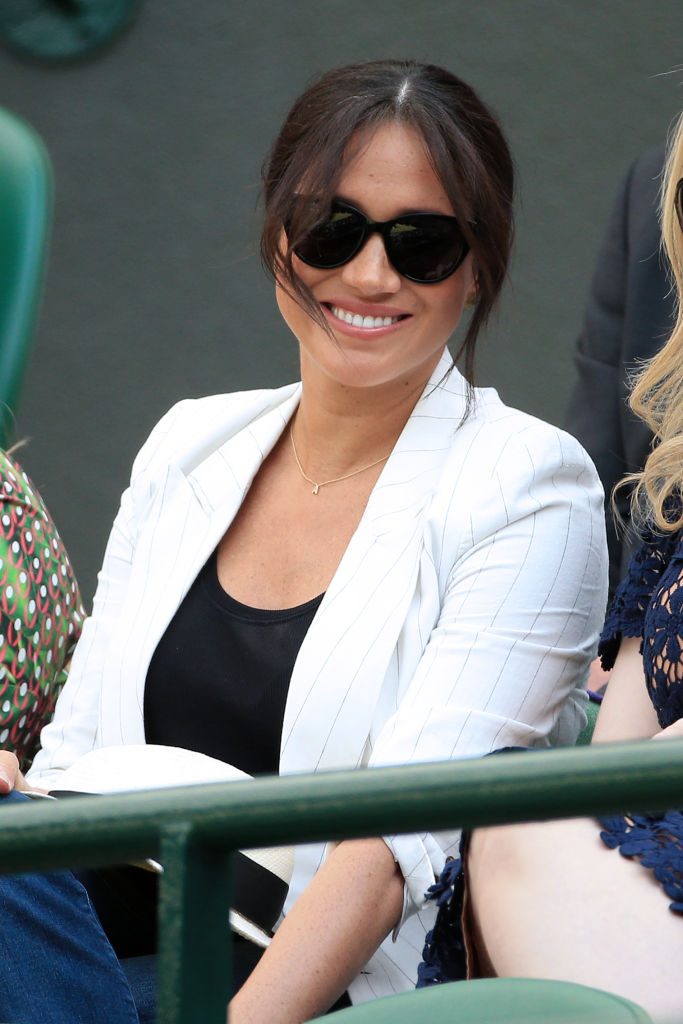 Una mujer identificada como Sally Jones le dijo al mismo medio que le pidieron NO tomar fotos de Meghan ya que iba al evento "en calidad privada". La señora Jones expresó que le pareció una medida "ridícula de control". También agregó que el mismo oficial de seguridad parecía apenado o incómodo de pedirle esto a la gente.
Obviamente la noticia está causando revuelo incluso entre reporteros reales:
"Esta no es culpa de su equipo de relaciones públicas. Meghan debería ser informada que hacer este tipo de cosas no tiene un efecto positivo. La Familia Real tiene una posición privilegiada. No significa que nunca merezcan privacidad, pero es rídiculo pedir privacidad en un evento global de deportes".
This not the fault of her PR team whatsoever. But Meghan should be advised that this doesn't play out terribly well. The Royal Family occupy a very privileged position. That doesn't mean they aren't entitled to some privacy. But not at a global sporting event;

— Rebecca English (@RE_DailyMail) July 9, 2019
Mientras tanto, el periodista inglés Piers Morgan explotó contra Markle en televisión y le mandó un contundente mensaje: "Si quieres privacidad, regresa a tu país y vive en privado".
¿Qué opinas sobre la decisión de la Duquesa?