En caso de que necesites otra actualización sobre la saga interminable sobre el escándalo de Khloé Kardashian/Tristan Thompson/ Jordyn Woods, por fin se ha informado exactamente cómo fue que KoKo se enteró del chisme de acuerdo a Us Weekly.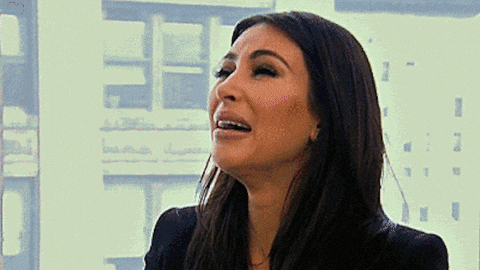 Aquí una lista en orden cronológico de lo que pasó:
1. Jordyn aparentemente le llamó a Khloé para avisarle que estaba en la fiesta de Tristan: "Le dijo que había ido para asegurarse de que ninguna mujer se quedara a dormir ahí", dijo la fuente.
2. Jason Lee, de Hollywood Unlocked le llamó a la mejor amiga de Kim Kardashian, Larsa Pippen, para contarle lo que había pasado en la fiesta.
3. Larsa le llamó a Kim y a Kourtney Kardashian. La fuente dice que "Kim no se la creyó al principio, pero Kourtney sí".
4. Kourtney y Larsa le llamaron a Khloé para contarle la noticia.
5. Khloé le llamó a Jordyn para confrontarla y "Jordyn eventualmente lo admitió".
¿Creen que hayan estado ahí las cámaras de Keeping Up With the Kardashians?
COSMO RECOMIENDA:
Parece que Tristan Thompson ya está intentando recuperar a Khloé Kardashian
Kylie Jenner intentó defender a Jordyn Woods después de que se enteró del escándalo con Tristan