Por si no te habías dado cuenta, las Kardashians tienen mucho dinero. MUCHO. Y aunque Kylie Jenner anda por la vida siendo literalmente (casi) una billonaria gracias a Kylie Cosmetics, Kim no se queda atrás. ¿Cuánto dinero tiene Kim Kardashian? Te quedarás con la boca abierta.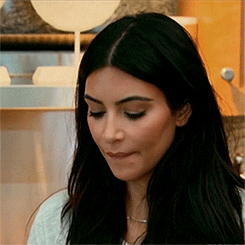 La fama de Kim Kardashian es una de las razones principales por las que la familia entera es famosa hoy en día.
KKW Beauty es su negocio más rentable
De acuerdo a Forbes, KKW Beauty es su empresa más rentable. Hasta el verano de 2018, el negocio había hecho más de 100 millones de dólares de ganancias. Además, Kim es dueña del 100% de la empresa.
Solo para que te des una idea, Kim lanzó un kit de contour que costaba más o menos $48 dólares y vendió 300 mil unidades en solo 2 horas. Eso significa que hizo 14 millones de dólares en dos horas.
No olvidemos su juego de celular
Kim Kardashian: Hollywood podría no ser tu juego favorito pero en 2016 hizo que ganara tanto dinero que incluso apareció en la portada de Forbes.
En ese momento, la revista reportó que el juego de Kim había sido descargado más de 45 millones de veces y había generado más de 160 millones de dólares en ganancias. Sí, eso significa que ganó más dinero que con KKW Beauty. Sin embargo, ella es dueña de todo KKW Beauty y solo de un porcentaje del juego por lo que de los 160 solo se llevó 45 millones.
Gana bastante por participar en 'Keeping Up With The Kardashians'
Keeping Up with the Kardashians ha sido nuestro reality preferido desde 2007, y sin duda es un buen negocio para Kim. En 2015 E! firmó un contrato con Kim de 80 millones de dólares para mantener el show en el aire y después uno de 100 millones en 2017.
¿Cuánto le toca a Kim? Aunque Kris Jenner asegura que "casi todas ganan lo mismo del show", TMZ reportó que entre Kim, Kourtney y Khloé se dividen 60% del contrato mientras que el resto de la familia se divide lo que queda. Si esto es verdad, Kim se quedaría más o menos el 20% que serían 20 millones de dólares.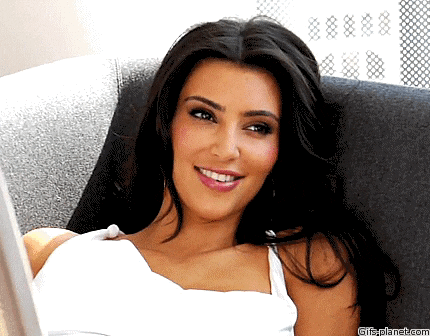 Muchos de sus millones son por inversiones en bienes raíces
Podrá no ser su trabajo de todos los días, pero Kim y Kanye se han echado varios millones al bolsillo invirtiendo en bienes raíces. En 2017, la pareja vendió su mansión en Bel-Air (que compraron por 9 millones) por 17.8 millones.
Hoy en día, Kimye vive en Hidden Hills y compraron su mansión por 20 millones, pero ahora vale 60 millones.
Y ahora debemos hablar de las empresas que le pagan
Kimmy ha trabajado con decenas de compañías a lo largo de los años, incluso apareciendo en comerciales  durante el Super Bowl.
Sin embargo, hoy en día casi todo lo hace vía Instagram.
Y si quieres saber cuánto cobra por cada poste en IG hace poco admitió que le ofrecieron 1 millón de dólares por un solo posteo y lo rechazó.
¿Cuánto dinero tiene Kim Kardashian?
Según Forbes, tiene una fortuna valuada en 350 millones de dólares. Combinada con la fortuna de Kanye  de 160 millones sería más o menos 510 millones en total.
WOW.
Esta nota fue originalmente publicada en Cosmopolitan US
COSMO RECOMIENDA:
Te presentamos la tarjeta Navideña de las Kardashians
Las Kardashians creen que Sofia Richie es una buena influencia para Scott Disick